This is a bit of a surprise! There is a listing of a new condition open-back Grado SR60i headphones offered for the very specific price of $35.50 with a "1-3 months" shipment estimate. These are sold and shipped by Amazon actual. The only strange thing about this listing is that the manufacturer name in one of the Amazon fields has been changed from "Grado" to "ANCHENLE" (whatever that is).
Follow the yellow highlights and markings to see the points of interest in the screenshot below…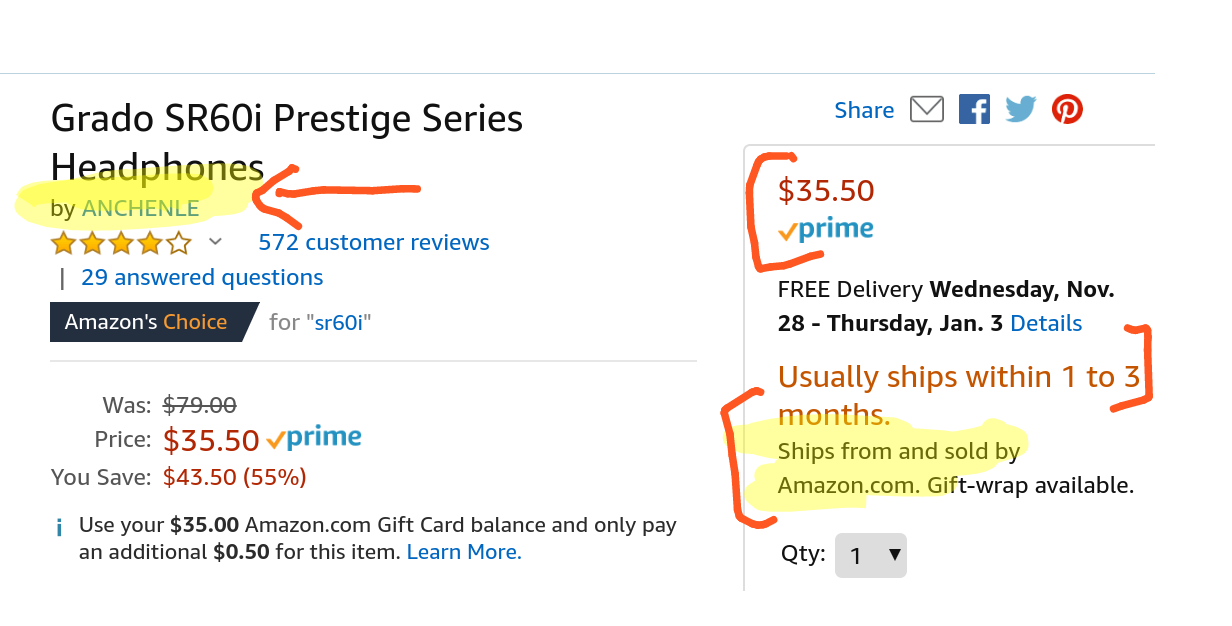 So there is some risk to this, but since it is "sold and shipped" by Amazon actual, if there is any trouble/issue, Amazon customer service will handle it. Still, if you hate returning products, then mayhaps this is best avoided. On the other hand, if you are a boldly going shopper, sometimes luck favors the bold [and definitely the bald!]
PS: the SR60i [which I had] is the previous generation model. The current generation is the SR60e. And before those two there was the SR60. I personally did not find the SR60i as polarizing as some of the forum dwellers, but it definitely had a bit of a unique sound signature.