For the USA market, Creative (formerly Labs) are NOW accepting pre-orders for their brand new Super X-Fi headphone amp (aka SXFI) for $150. And for a limited time, while supplies last, during the pre-ordering period, pre-orders will receive a FREE pair of SXFI certified Creative Aurvana SE SFXI earphones per the bottom of the press release [screenshot of that section below]…

The earphones are added automatically included in the order when you add the SFXI amp to the shopping cart. The product title in the shopping cart indicates there are free earphones included [screenshot inside the shopping cart below]: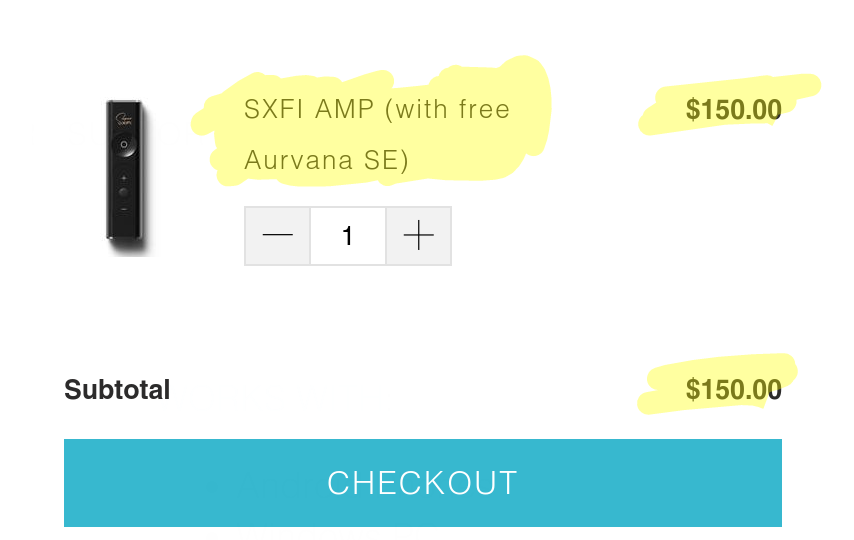 This has already been released in Singapore. Creative is learning from the world of smartphones and they are attempting to build a whole ecosystem around this with various SFXI-certified headphones and such.
They have also unleashed a FREE Google Play music player app that takes advantage of the technology but everyone can use it. It requires Android 6 and later and is 54MB. It was updated a couple of days ago.
Here's a 3 minute video from the IDG/PC-World group of companies talking about this…