UPDATE 9/18/17 PM: the price returned to $250, the shipment estimate remains 9/21…
UPDATE 9/18/17 AM: the latest estimate is September 21st…
UPDATE 9/16/17 PM as of this update, the shipping estimate is September 20. Remember though, estimates are just that, and they change as the clock ticks…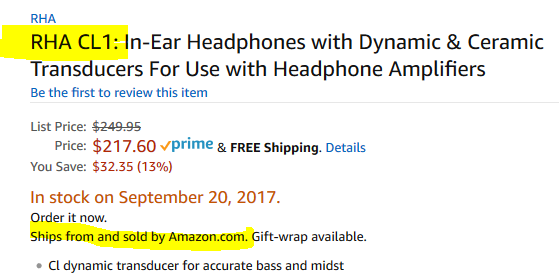 UPDATE 9/11/17 AM the price of the RHA CL1 Ceramic IEMs dropped to $217~. The shipping estimate is currently the all-encompassing "temporarily out of stock"…
ORIGINAL POST
Teaware is not the only thing that loves ceramics. RHA does too! Mayhaps the Scottish connection of tea and earphones? 🙂 That's a question for the RHA engineers, in the meantime, their new CL1 ceramic earphones are about to start shipping!
The current in-stock estimate at amazon.com is September 10 (2017), with a starting price of $250, sold and shipped by Amazon actual.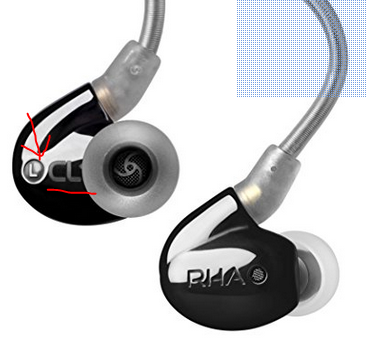 UPDATE: Jack pointed out in the comments that there's a big difference in price. This was announced at IFA 2016, a whole year ago for $450, which is the price at the RHA website as well.
Amazon just recently added it to their website for $250. Price error? Newer model? Price drop? Amazon volume buy? Production and material costs went down?
I will post another update if I find the answer or find someone who knows the answer…