If you are looking to spend under $100 for a pair of closed over-ear bluetooth headphones but don't want to get the many non-audio brand ANC/bluetooth combo options, then for $70 you can get the new condition Sennheiser HD 4.40BT by Amazon actual with a maximum of two pairs per customer at the sale price. They average 4.2 out of 5 based on 5500+ ratings.
NOTE however that this is a Bluetooth 4.0 headphone (might be a deal killer for those with new BT 5.0 smartphones and such), and supports apt-X but not apt-X HD.
Note also that the recently revealed Sennheiser bluetooth headphones in the 4-series cost a lot more and have not been greeted as liberators by the early reviewers.
I haven't seen these but I had their "cousins", the HD 4.20S wired over-ears and from the pictures it looks like they use similar pads. Those HD 4.20S pads are probably the #1 feature of the headphones…
Here's the HD 4.20S pad, around 1 inch thick!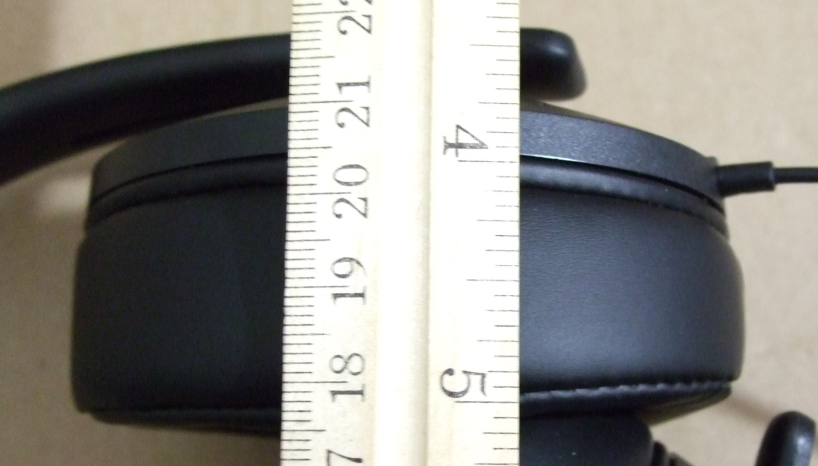 PS: just like the previously mentioned HD 599 sale, the HD 4.40BT and 4.20S came out at IFA 2016…