If you are looking for name-brand retro-styled bluetooth over-ears headphone without breaking the bank, and the "matte black" color scheme is preferred or at least acceptable, you can get the new condition Panasonic RP-HXT80 headphones for $41~ by Amazon actual with up to three pairs per customer at the sale price. This is not a lightning deal, so expiration time is unknown…
This is a closed-back over-ear model with bluetooth 4.1 but without NFC. The retro design may be a deal killer for some ~ if you don't like that style of "outdoorsy" headband adjustments. It does not support apt-X or AAC so keep that in mind. No ANC and no 3.5mm input. They promise up to 24 hours battery life.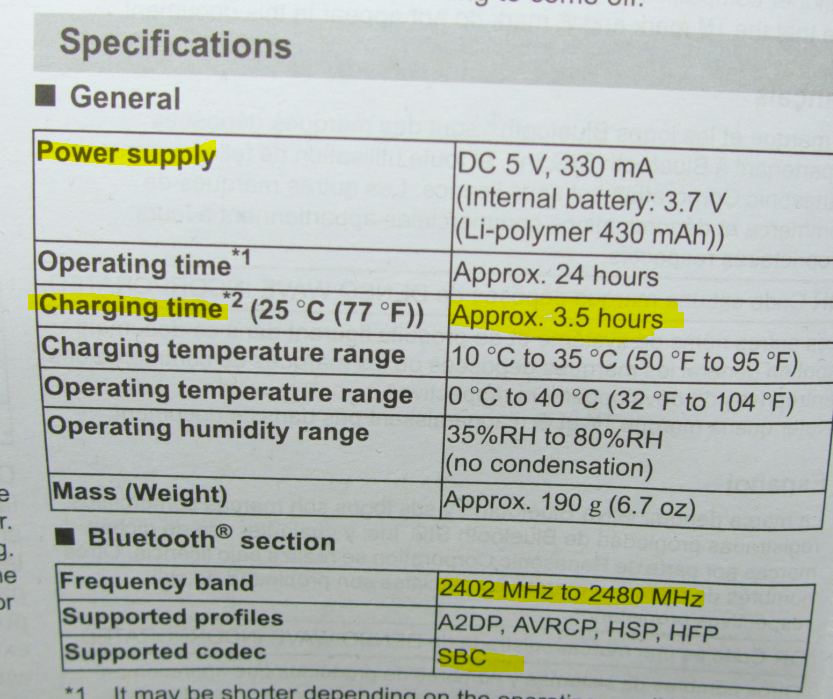 And as fate would have it, we have a text and pictures unboxing of this, posted around Christmas 2017.
OR if you are not afraid of The USED (no, not the band, I'm still afraid of their constant emo-whining), then you can peruse the various color schemes at Amazon Warehouse Deals to find the right color and condition combination where prices start at $30~. The link I posted here shows the lowest price per color. To see the detailed listings for each color, click (or open in new tab/window) the small blue link titled "See all offers for this product"…