On the budget and utilitarian side of things, if you want a DAC that's also a switcher and you are interested in converting optical/TOSlink and coaxial audio inputs to RCA and 3.5mm headphone out, for a limited time, Amazon USA is offering for a limited time the new condition Prozor Switcher DAC for the very specific price of $10.83. You can buy as many as you like.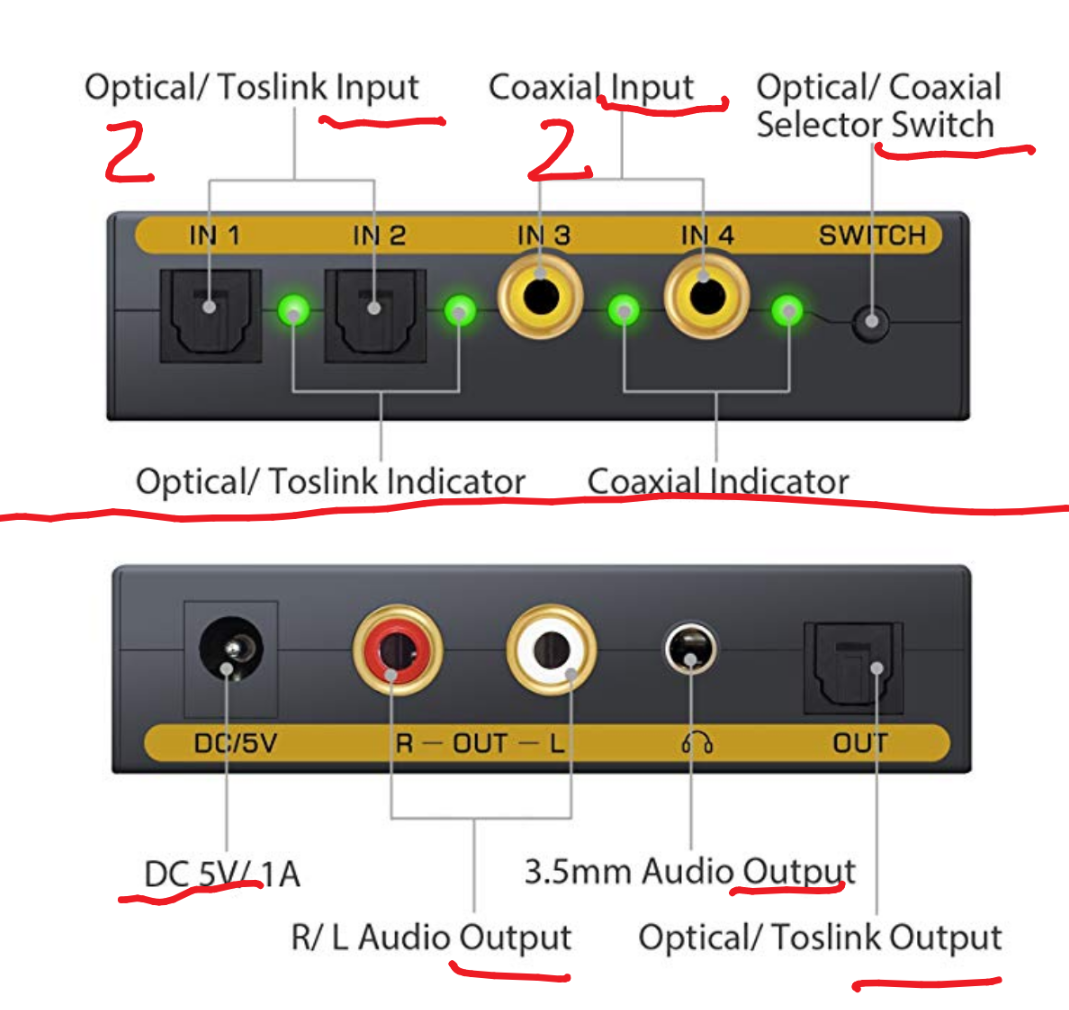 It has two optical and two coaxial inputs with an indicator light next to each input. A switch on the back of the device (where the inputs reside) switches optical to coaxial. The front has three audio outputs, 3.5mm headphone, RCA and optical output too. Power is a DC 5V/1A on the front of the device. Having said all that, "back" and "front" is a relative term for a device like this since there's no volume knob or other setting that could need frequent adjustment 🙂
It averages 3.8 out of 5 based on 30 ratings and it has ten answered questions. This is the first time I've seen this while wondering around Amazonia for budget DAC/amps.